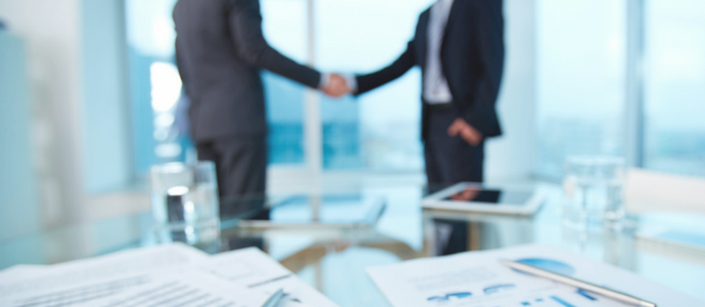 Successfully Navigating Redundancy: A Practical Step-by-Step Guide
If you've lost your job and don't know where to start, this is the course for you.
Watch Promo
Have you recently been made redundant?
Received your redundancy pay, but not sure what to do next?
Need some help with your resume or using LinkedIn, or successfully handling job interviews?
Perhaps you are feeling a bit doubtful or angry - or a little lost' and unsure?
If so, you're not alone. And the good news is, you've come to the right place - this course absolutely can help.
Successfully Navigating Redundancy: A Practical, Step-by-Step Guide has been developed to help you navigate your way forward after a redundancy, from the initial redundancy conversation right through to successfully updating your resume, applying for jobs, and confidently attending job interviews.
The course was developed collaboratively by two course instructors who can offer you both personal and professional advice and support in effectively dealing with redundancy, and working through the job search process.
Leisa Molloy is a formally qualified and registered business psychologist and career development specialist who regularly provides career development, outplacement and redundancy support services to individuals and organisations.
Nick Hughes is an experienced manager and professional with first-hand knowledge and experience in handling redundancy, after being made redundant himself.
So...how will this course help?
Upon enrollment you will have immediate access to practical redundancy advice and support - including a range of tools, resources and advice that will ultimately help you to get a new job.
In today's competitive job market, landing a new role after redundancy can be really hard. And it often takes MUCH longer than you would expect.
Why not give yourself a 'competitive edge' over all of the other job seekers applying for the same jobs as you are?
Not only do we teach you how to successfully manage each step of the job search process, but we also provide you with some 'insider' tips for avoiding common mistakes and really showing potential employers what YOU have to offer.
Not sure how to move forward? Need to get back on track?
In the first section of the course, you will learn how to...
Get back on track and immediately start moving forward in your job search. Even just enrolling in the course and viewing the course curriculum will help! The course is structured in a way that provides you with a step-by-step approach to taking those actions that will help you to move forward towards getting a new job.
---
Effectively deal with the 'emotional roller coaster' often associated with a redundancy. We provide you with strategies for better understanding your emotions, and the impact these can have on your decisions, behaviour, and relationships with others. Successfully managing your emotions can make a BIG difference when it comes to effectively moving forward.
---
Identify your support network. We help you to figure out how to talk to other people about your redundancy, and identify those individuals who are (and aren't!) likely to become part of your support network while you find new opportunities.

---
Get a better understanding of your current financial situation. You'll be taken through a quick and simple exercise that helps you to understand your current financial situation - and what this might mean for your goals when looking for a new job. This process also helps you to regain a sense of control.

---
Identify and explore different alternatives and opportunities. We provide you with some guidance and 'food for thought' on identifying what exactly you are looking for, and the kinds of roles, companies and environments that are most likely to be a good 'fit' for you. This helps you to avoid wasting time and energy chasing the wrong jobs (something we've learned from experience!)
Not confident about networking?
Need help with your resume, LinkedIn, or job interviews?
Through enrolling in the course, you will also learn how to...
Uncover your unique skills, capabilities and strengths. We help you to get clear on what YOU have to offer to potential employers, using exercises and strategies designed to uncover your unique achievements, skills, capabilities, and strengths. You can then use all of this great information when writing your resume, creating your LinkedIn profile, applying for jobs, and attending interviews!
---
Create a professional, well-written and compelling resume. The course includes a section dedicated entirely to writing or updating your resume using up-to-date, best practice principles. You will learn practical tips and strategies for making sure that your resume includes appropriate "keywords", and is more likely to be reviewed by recruiters and employers.
---
Set up a great LinkedIn profile. You'll also learn how to set up your LinkedIn profile from 'scratch' if you don't have one already. For those who already do have a LinkedIn profile, you'll learn some strategies for optimising its effectiveness. In other sections of the course we also teach you how to connect to others, and how to use LinkedIn effectively as a job search tool.
---
Develop a comprehensive job search strategy. You will learn a range of different job search techniques, including those that help you to tap into the 'hidden' job market. We talk about networking, LinkedIn, job search engines, geographical searches, and much more.
---
Analyse job advertisements and write effective job application and cover letters. You'll learn how to 'read between the lines' when looking at job advertisements, and figure out what the recruiter or employer really seems to want. In turn, this will help you to get past the screening process by writing more targeted and compelling job applications.
---
Work effectively with recruiters. You will learn strategies for more successfully working with recruiters, including tips from recruiters themselves on preparing your resume and presenting as a good candidate for their clients.
---
Prepare and CONFIDENTLY handle job interviews. You will learn how to most effectively prepare yourself for job interviews, along with some comprehensive advice on how to respond to the different types of interview questions you might encounter.
---
Prepare for "behavioural" interviews. In our experience, most people really 'bomb out' at behavioural interviews! We help you to understand what behavioural interviews are all about, and teach you comprehensive strategies for preparing for these. You will have the benefit of some 'insider' knowledge on this topic, with one of your course instructors regularly conducting behavioural interviews, and also training companies in these techniques!
---
Choose and effectively manage your referees. The course includes guidance and advice on avoiding the common mistakes people typically make when providing information about their referees, and strategies for making the most of the referee checking process.

The lectures, videos, resources and course activities are all designed to provide you with both practical and emotional support - from the initial redundancy news right through to the stage where you are confidently hunting down your next role or career opportunity.
The Course Curriculum
The comprehensive course curriculum includes an amazing 34 individual lessons covering a wide range of topics, all of which will help you to move forward in your search for the next opportunity.
As a student you can choose to work through the lessons from start to finish, or 'pick and choose' those most relevant to your job search at any given time. Lessons include videos, audio recordings, worksheets, resource sheets, and written content.
In the Bonus Section you will find resume templates, lists of practice interview questions, and 'insider' tips on handling psychological or workplace tests.
Becoming a student also provides you with access to the course instructors, who regularly share up-to-date information and tips via the Successfully Navigating Redundancy Facebook page and by responding to student comments and emails.
Take a minute to explore the comprehensive course curriculum below - you can get a free 'sneak preview' of some lessons.
Course Curriculum
INTRODUCTION
Available in days
days after you enroll
1. START HERE - DO THESE 3 THINGS FIRST
Available in days
days after you enroll
2. CHOOSING A PATH - GETTING TO WHATEVER IS NEXT
Available in days
days after you enroll
Who are your Course Instructors?
Leisa Molloy
Hi! I'm Leisa Molloy - a business psychologist with a Masters in Organisational Psychology, who has been working in the career development, career transition / outplacement and organisational psychology field since 2004. I'm passionate about helping people to flourish, and have dedicated my career to supporting everyday people to become happier, more productive, and more successful in work and life.
Nick Hughes
Hi - I'm Nick Hughes - author of "23.5 Things to Do When your Job is Made Redundant", which I decided to write a couple of months after unexpectedly being made redundant myself. I'm keen to provide others who are experiencing redundancy with key tactics, great resources, and clever expert advice, and to save you time in your hunt for the next opportunity.
Frequently Asked Questions
When does the course start and finish?
The course starts now and never ends! It is a completely self-paced online course - you decide when you start and when you finish.
How long do I have access to the course?
How does lifetime access sound? After enrolling, you have unlimited access to this course for as long as you like - across any and all devices you own.
What if I am unhappy with the course?
We would never want you to be unhappy! If you are unsatisfied with your purchase, contact us in the first 30 days and we will give you a full refund.
The course seems long - do I need to complete all of it?
We've designed the course to include 'bite-sized' lectures and pieces of information, making it easy to work through one step at a time. So while there's lots of great content in there, it isn't really as long as it looks!
Do I need to complete the course in a specific order?
Every individual's experience of being made redundant is different - as such, we suggest that you work through the content in whatever order suits you best. Having said this, we do recommend starting with the first few modules, if possible.